Contact
Trouble Shooting
Do you have a question about using CotEditor? CotEditor itself has great help contents that can be accessed from the Help menu.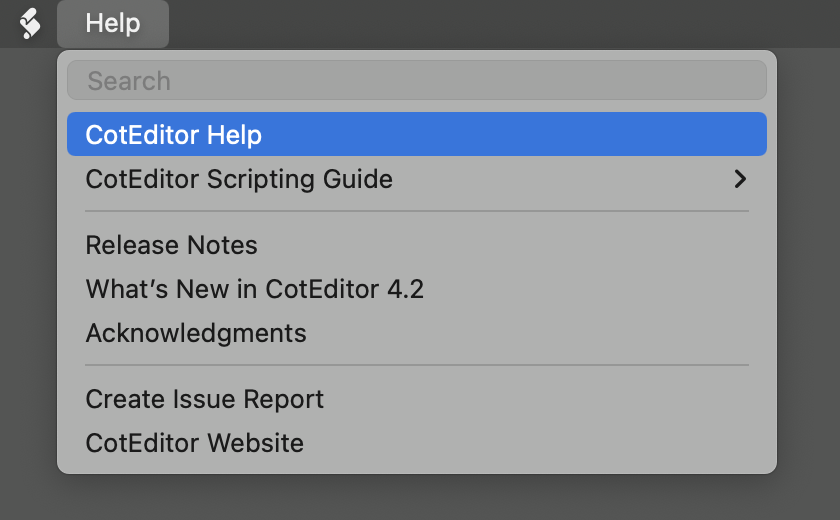 Contacts
If you need support from us, create a new issue on our GitHub Issue page.
Or, just send us an e-mail to: coteditor.github🐛gmail.com
You can find us also on:
Project Team
The CotEditor Project is an open source project team for CotEditor that consists currently of the following member:
organizer / programmer / designer
CotEditor was originally created by nakamuxu in 2004, and became an open source software since 2010.
Contribution
The team welcomes your contribution. Feel free to send a pull-request on GitHub.